1. Log into your ReadyNAS device via IP address or RAIDar then navigate to the Cloud tab. Click on the Off/On button under ReadyNAS Vault.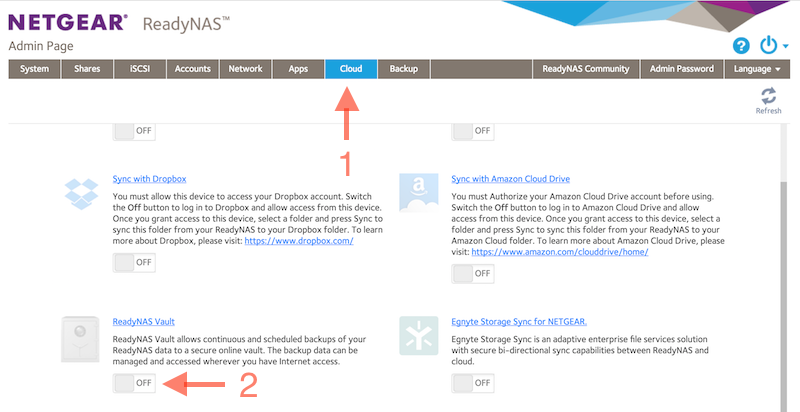 2. You must select a volume in order to turn on the Vault. In the image below, the "data" volume is selected.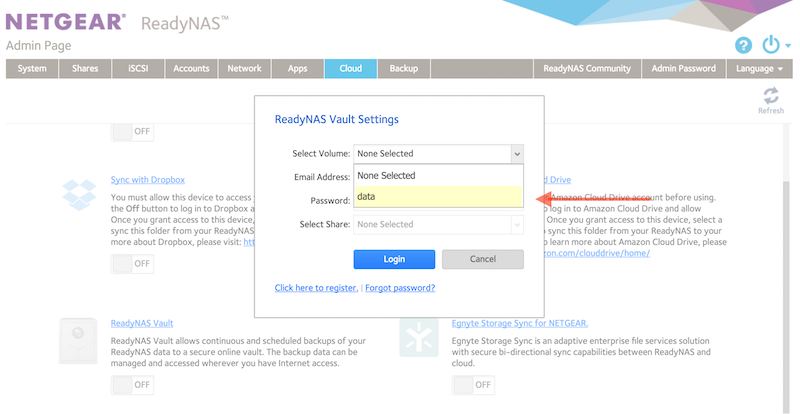 3. Enter your Vault credentials in the appropriate form fields. Then, click on the Login button.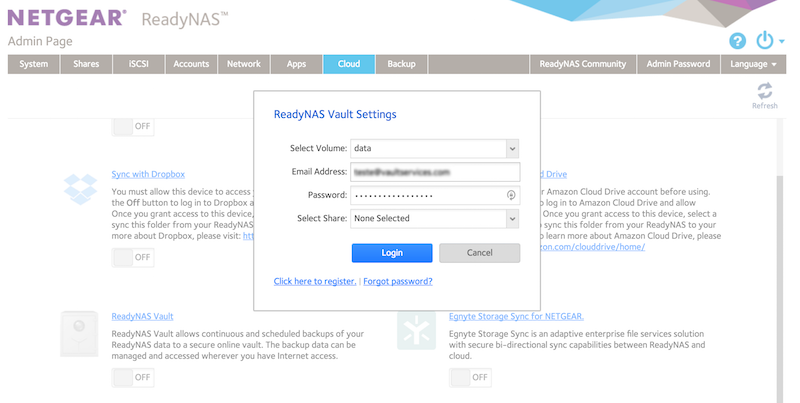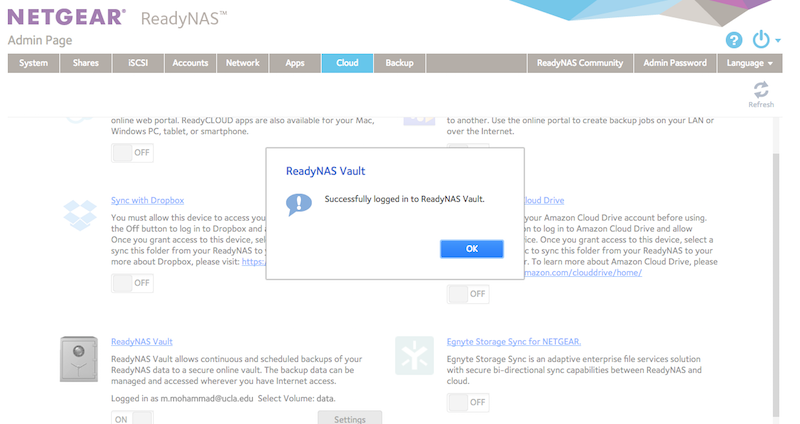 4. Congratulations, you have turned on Vault and connected your NAS device with your Vault account. The last step is to setup backups by clicking the "Manage ReadyNAS Vault" button. This will guide you with setting up your backups in just two minutes. You can follow this backup setup tutorial here. Or see how to create backups later here.